About Us
Santa Allen is available for parades, tree lighting, Corporate events, and select home visits. Having appeared in front of large groups, both for the general public and private corporations, he can help bring the season to your event throughout Texas, Oklahoma and beyond.




With many small details and a rich red suit, Santa Allen will surpass your expectations. 2017 Santa Claus appearances have already started to fill in, please contact Santa Allen as soon as possible to ensure Santa visits your event or call 817-601-5666.


Commercial Santa Claus work – Santa Claus Allen is also able to appear all year round for promotional work, TV commercials, and print advertisements. He knows many fantastic photographers and studios with which he can work to get that perfect look. Santa Claus Allen's appearance and personality conveys the spirit of Christmas in person, print and film. If you are looking for a Real Bearded Santa Claus please click here.
If you are an advertising or talent agency please call 817-601-5666 to discuss using Santa Allen this year. He has also received praise from some of the largest PR companies in Dallas for work done with thier clients.
Home Visits:  Santa Claus Allen will come to your home or neighborhood, make a grand entrance then entertain the children and parents with stories and activities.  He can hand out gifts provided by the host and talk to each person about their hopes and dreams for Christmas.  Though no visit is ever the same, a typical visit will start with Santa Allen making a big entrance announcing his arrival.  Santa will greet everyone, young and old alike as he moves to the living room or other location you have prepared.  As Santa gathers all of the children around he will entertain them with stories from the North Pole and then perform a first hand account of the timeless classic T'was the Night Before Chirstmas.  Santa Allen's telling of this magical story has been heard by thousands and is his most requested story.  Pictures with Santa and listening to the hopes and dreams of children present round out most visits. Email Santa@SantaAllen.com to see if he is available.
Santa Allen is known for his amazing home visits!  He is especially good with young children that are unsure about Santa Claus.  You just need to sit back and allow his patience and his Christmas magic to work.  In no time your toddler or young child will be talking and interacting with Santa Allen and you will have memories and pictures that last a lifetime!!
Ultimate Santa Claus Visit (limited availability)
If you want a truly one of a kind Santa Claus visit with a 'Hollywood Caliber' Santa Claus, then this package is for you.  Santa Allen will consult with you about your children's names, what they are currently interested in, and about Christmas gifts from the past.  A professional photographer will come to your home and set up.  Then Santa Allen and Mrs. Claus will make a big entrance and greet your children by name.  They will be mesmerized by his authenticity and personality as he tells stories about the life at the North Pole.  Santa Claus will perform his unique first person version of "T'was the Night Before Christmas" and Mrs. Claus will have everyone singing Christmas songs.  While all of this is going on, our professional photographer will be capturing photos.  Santa Claus will then listen to the hopes and dreams of each child and hand out gifts that you have provided to each child. Santa will also give to each child a solid brass 'Believers Bell' and tell a story about it. High quality photographs of your children with Santa and Mrs. Claus will be taken, including several specific poses guaranteed to be treasured by you for years to come.  Family pictures are also included.  These pictures will be edited and delivered to you electronically so that you can do anything you wish with time. But if you would like we can also, print them in any way you wish. Rent a Santa 


Here are a couple of precious pictures from recent Ultimate Santa Claus visits.  Great pictures and memories for children and parents too!
We are only able to offer a select number of "Ultimate Santa Claus visits" each year and scheduling is limited.  They generally last about an hour, depending on the number and age of children. This is the best Santa Claus experience available in DFW.
"I was looking for something special this Christmas.  A friend suggested I talk with Santa Allen. He explained the Ultimate Santa Visit and how it included everything. I was hooked!  The photographer arrived and set up lights took some test photos. Then Santa came in, I was so caught up in how real Santa was, and Mrs. Claus too.  They truly look like they are from TV or a Movie.  They entertained our children and Santa performed The Night Before Christmas like I have never heard before, I was in tears watching my children.  The pictures turned out fantastic too.  Santa Allen is the Best!  He is so professional and realistic.  The Ultimate Santa Claus visit is exactly that!!" – University Park Family
–"Santa Allen is an extraordinary entertainer! We could not have asked for more"
To schedule Santa Claus Allen call 817-601-5666 email santa@santaallen.com or fill out the contact form here.
Company Parties:  From pictures with Santa Claus and handing out gifts to helping with entertainment, Santa Claus Allen has experience appearing in front of groups both large and small. it you are looking for a Santa Claus Talent Agency please reach out to Santa for Hire
Here is what Ernst & Young had to say about Santa Allen:  "Santa Allen did a wonderful job!! Have heard nothing but compliments…..the activities, the way you keep the crowd engaged, your use of first names throughout, the videos that were permitted that were taken home to children…..everyone just had a fabulous time.  Yours and Mrs. Claus's presence made a typically nice but somewhat "sterile" event into a night that will be remembered for some time to come.  We will definitely contact you again"
Communtity Events and Parades:  This is where Santa Claus Allen's larger than life presence really brings the season to life for large crowds.  He has appeared at the Official City of Dallas Christmas Tree Lighting and for several cities to help kick off the Holiday season.
Official City of Dallas Tree Lighting:  "Santa Allen was the Best Santa we have used, gentle and realistic.  He made everyone feel truly special and at the same time saw hundreds of enthusiastic children."
Other Communities:
-"Santa Allen was AMAZING in our parade, a true professional!  He looks, sounds, and acts like Santa Claus…he may actually be Santa!!"
-"Thank you so much! We had a lot of complements on you. Many people approached me that night, and even the next day at another event, to tell me how GREAT you were. We'd love to use you again next year…I'll be contacting you."
-"Thank you all for you help in making this year's Annual Christmas Tree Lighting event so successful!  The weather cooperated, we had a full house and the feedback I have been receiving is nothing but positive! Thank you again and I look forward to working with you again on future events!  If you ever need another reference feel free to give my name out!" – Event Planner Carrollton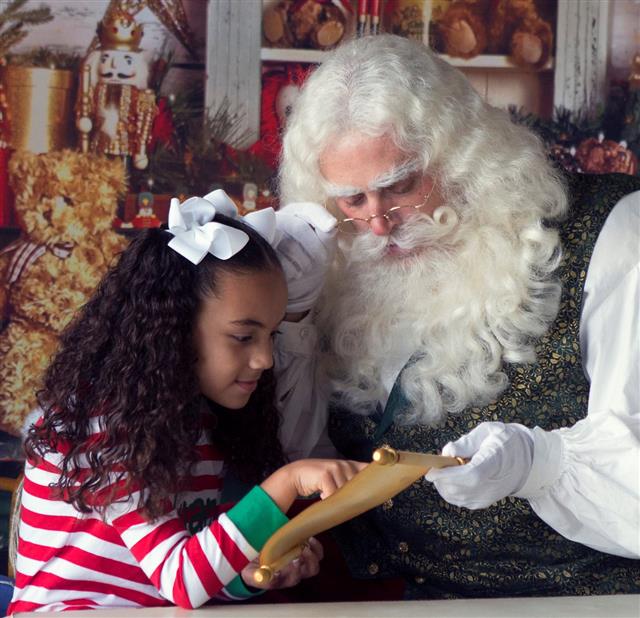 -"Hello Santa Allen,
It was a pleasure to have met you.  You were such a gracious Santa for our community's annual Lighted Christmas Parade.  Your joyous and calming demeanor were in stark contrast to some of our past Santas.  I was very impressed with you and the pleasurable experienced by the parents and children during the event.  The fact that you remained available until the last child came by to see you speaks well of your devotion to the big guy.
Thanks for spreading the joy of Christmas in our community. Have a great holiday season."
-Mayor Pratt, City of Granbury
Commercial Projects:  Do you need a professional for a magaizne cover, advertising campaign, or PR event?  Santa Allen has experience with all of these and can travel throughout the US and appear all year.
-"Santa Claus Allen brings the spirit of the holiday season with him wherever he goes. He was a great success at my retail industry event. Everyone got into the holiday spirit thanks to Santa. Santa Allen made sure his performance met the goals and vision planned for the event. You can't miss with Santa Claus Allen at your holiday event"
To schedule Santa Claus Allen email santa@santaallen.com or fill out the contact form here.
Testimonials:
"…Santa Allen is the ONLY Santa my kids have known. They tell everyone about his visit. Santa's visit is never rushed and everyone gets individual attention. Santa Allen is very sharp and picks up on clues to help parents with issues in a very positive way…Hire Santa Allen." – Keller, TX
"I just met the real Santa!" – age 4, Southlake, TX
"…my kids are still talking about Santa Claus reading to them!" – Fort Worth, TX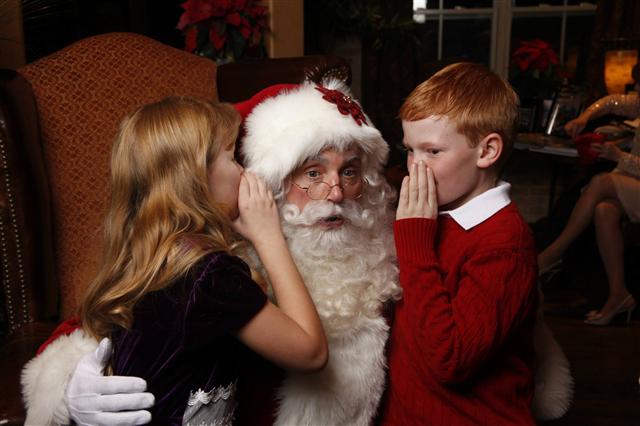 Dallas Santa
Southlake Santa
Fort Worth Santa
Testimonials:
"Santa Allen is our company's official Santa! We use him every year, and can not imagine using anyone else. Professional, caring, and full of Christmas joy." – Fort Worth, TX
"Great Beard, amazing suit, perfect pictures, extremely professional, but most importantly the embodiment of the Christmas season…Use him for your company or community event!" – Benbrook, TX