Our Reviews
Santa Allen enjoys being a part of your Christmas events and appearing in commercial productions and advertisements. Below are some of the comments from people that have organized an appearance by Santa Claus Allen. If you have a comment or picture that you would like to share, please email it to Santa@SantaAllen.com.  Names, emails, and phone numbers of references are available upon request.
"WOW you really ARE the most beautiful Santa I have ever seen!!" – American Liver Foundation
Below are a few of the testimonials for Santa Allen (these are just from the last couple of years…many, many more are available):
"We use to go to Northpark Mall to see Santa Claus and hear his stories.  But the line is long and you don't get truly individual attention, then we discovered Santa Allen!!!  He is a more authentic Santa than the Northpark Santa Claus and so energetic and real that he captivates the entire house.  My children (and all of the parents) look forward to Santa Allen's visit every year, no more Northpark Santa for us." – Southlake Mother
Click here to Hire Santa Claus or call 817-601-5666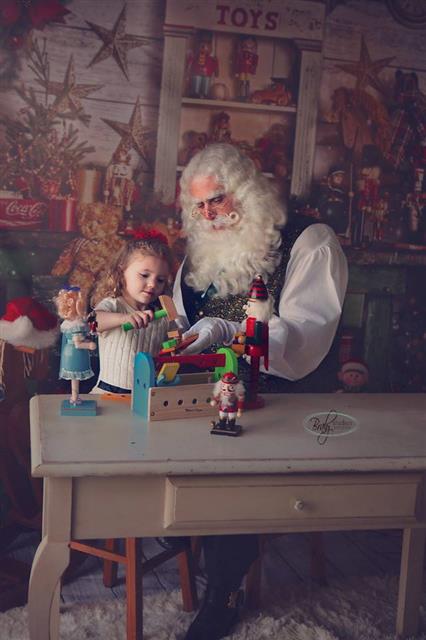 "Santa Allen was wonderful!  The children really loved him and he was very professional.  We were very pleased!! Mrs. Claus was amazing!  She was so personable and the children adored her.  She made everyone feel comfortable and helped bring the feeling of Christmas to life.  She was also one of the most beautiful Mrs. Claus characters I have ever seen.  Simply wonderful!" -Lakewood Country Club
"I would love to give you a great review because you are a fabulous Santa and quite frankly you are the ONLY reason I have clients who come to the Santa event! I could not say more about how awesome you are!!!  If anyone would like to talk with me about you please give them my name.  I have loved working with you over the last few years.  Your professionalism, demeanor with the children, and of course you magical Santa appearance are all world class. You truly are the best Santa Claus in DFW!  I will email you images from the event this week." – Braly Photography
"I just want to say what a wonderful experience it is to work with Santa Allen. I have had the pleasure of capturing Santa with the visitors of Highland Park Village's annual Christmas celebration the last three years and it is a lot of fun. He listens to the children, gives great feedback, poses with a smile in his eye, and makes a lasting memory for them and their families. I would recommend Santa Allen to your Christmas event, large or small!" – Highland Park Village Official Photographer
Dallas Morning News: "Santa Allen came highly recommended by a colleague who had previously worked with him on holiday events.   Prior to our company holiday event, Santa Allen acted as an expert "party consultant".  He helped to streamline our character needs and remained in constant communication leading up to the event day as he said he wanted the event to be successful.  Santa Allen recommended activities that work well, gently suggested having Mrs. Claus and several mascots present at our party, and arranged an event photographer.
At our holiday party, Santa, Mrs. Claus and the mascots were all huge hits.   Both children and adults enjoyed having their photos taken with Santa Allen. And I noticed he personalized the experience–he truly spent time talking with people and asking them questions.  Santa Allen is a consummate professional Santa decked out in a beautiful Santa suit.  Ho-Ho-Ho!"  – Dallas Morning News Holiday Party at the Dallas Arboretum


"Santa Allen brings the spirit of the season to life in the most genuine, authentic, and magical way possible! The children adore visiting both Santa and Mrs. Claus each year, leaving everyone filled with holiday joy and thrilled to come back the following Christmas!!  We are so pleased to have Santa Claus Allen as the Official Santa Claus of Highland Park Village and can't image any other Santa Claus, he is that good!" -Highland Park Village
"Thanks to Santa Allen our Holiday Luncheon was a huge success! Our clients absolutely adored him. He was so personable and fun, interacting with each guest in character. He was also a "classy" Santa with a gorgeous suit! If you are looking for a Santa for your next event I highly recommend him! You will be very impressed!"
– Dallas Hotel Intercontinental
"Oh my gosh! It was the highlight of MJ's whole Christmas! I honestly can't thank you enough. We got awesome pictures and there is one of you kneeling down beside him that will be in our house forever, truly a memory that will last forever! I also saw him demonstrating the exact way that Santa Claus' laughs to his cousins. Thank you so much!" – Sheri, Southlake Home Visit
"Santa Allen and Mrs. Claus were quite a hit and I really appreciate your professionalism" – Dallas Athletic Club
"Thank you so much for your hard work at our Annual Christmas Tree Lighting event! You were fantastic. Below are a few testimonials from our staff and participants. "He is wonderful and his suit is absolutely beautiful."
"He is great to work with and truly wants to make each and every visit magical"
As you can see everyone loved you and we so appreciate how you truly make the Season come to life for everyone!  Please put us on the calendar for next year (can we go ahead and book you for the next several years?)!" – City of Allen
"Santa, I received a ton of compliments!!! You made the birthday party very special. Thank you again." – Lakewood Country Club Birthday Party
"The children and adults alike give accolades to Santa Allen and Mrs. Claus.  Our HOA have used both of them for the last 4 years.  It amazes me that he can speak to over 400 children, take a beautiful picture and never appear frazzled or in a hurry.  He gives each child the chance to tell them what they want and make them feel special!!  It is truly a pleasure working with him!!  He will WOW you and your guests!
We can't say enough about Mrs. Claus!! She is truly the friendliest of people.  She can make any child smile in an instant!  Her Story telling is quite entertaining and interactive!  It was a pleasure seeing her act out her stories while dancing with the kids.  We get rave reviews every year about her." -McKinney HOA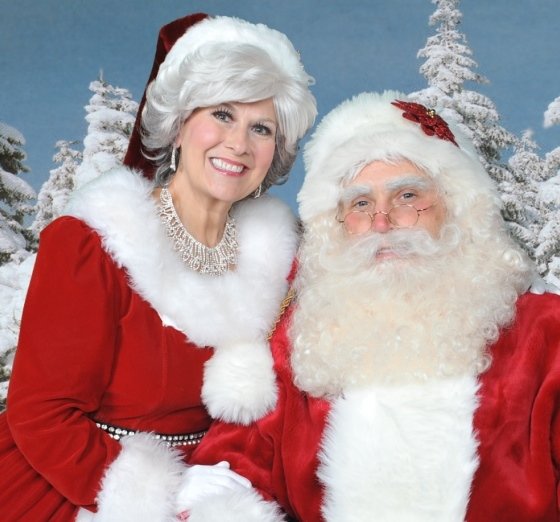 "You guys did a wonderful job.  Have heard nothing but compliments…..the activities, the way you keep the crowd engaged, your use of first names throughout, the videos that were permitted that were taken home to children…..everyone just had a fabulous time.  Yours and Mrs. Claus's presence made a typically nice but somewhat "sterile" event into a night that will be remembered for some time to come.  We will definitely contact you again"  – Dallas Ernst & Young
Click here to Hire Santa Claus or call 817-601-5666


"You were great to work with and a pro in front of the camera! Thanks for making my life easier!" – Professional Photographer Dallas
"You were an absolute hit!  I received many compliments from our members and the pictures you took turned out adorable! (see attachment).  It was obvious to all that you seemed to be the real deal.  From the beautiful Santa suit to your calming demeanor, both kids and adults enjoyed your presence. We would love to invite you back to our Brunch with Santa next year.  Please let me know if you are available and what I need to do to confirm the booking." – Shady Oaks Country Club
"You were simply amazing!  I am so grateful for your time and energy to bring joy to the families at the Children's Hospital.  I've heard glowing report after glowing report."  – Children's Hospital Dallas, TX
"My husband, the photographer, and I all think you are the best Santa we've ever seen.  You did a wonderful job, and made the shoot very easy.  The photos are going to be terrific… even the ones I took look really good…. and that's not my doing.  You're a natural.   We will pass your information along to others in our area. Thank you sincerely for taking the time to drive to our city and do the photo shoot.  I am truly a happy customer." – S. King
"Santa and Mrs. Claus did an amazing job at our Breakfast with Santa event.  Above and beyond our expectations!  Santa even took a moment to teach the how to laugh like Santa (just like he teaches the elves at the North Pole)!  Mrs. Claus read stories and sang songs with the kids which was a huge hit!  Thank you, thank you, thank you for making our event a huge success!" – Breakfast with Santa McKinney HOA
"You did an absolutely amazing job. You not only had all the kids mesmerized, but the parents as well. We have been hosting a Santa party for the past 4 years…with the kids getting older we felt the need to go with a "official" Santa Claus and you were PERFECT!! The special time you spent with each child individually created lifelong memories for not only the child but each parent as well. I already had 2 friends as me for your contact info. Thank you again for creating such wonderful memories for the kids (my youngest son sill shows me how Santa taught him to say Ho Ho Ho)"
– Nicole, event planner, Dallas Tx
"Thank you for working with us at the Radio Shack Toy Giveaway! Every single Medical City employee and parent that we spoke to at the event had many positive things to say about you. Many of the them said you were the best Santa they have ever seen or worked with.  You brought many smiles to children's faces at the event and I know that you left a great impression on the Medical City staff as well as me and my colleagues…We will definitely look forward to using your services in the future and we won't hesitate to recommend you to other organizations!"
– Kylie, Weber Shandwick, PR firm for Radio Shack
"I have heard nothing but RAVE REVIEWS about everyone's (parents, kids, and Elan's) experience with you this past Saturday. Even the photographer James French enjoyed working with you…We will definitely keep you in mind for next years event!"
– Tevian, Elan Circle, Dallas Meyerson Symphony Center "Deck the Hall"
Click here to Hire Santa Claus or call 817-601-5666


"I was beyond impressed with Santa Allen's visit. Santa Allen exceeded my expectations. On top of being early, he looked better than any Santa I have seen in person. His costume was classic and well pressed. His beard looked so real and his face just 'looked' like what I remember Santa looking like when I was a child. On top of that, I just expected him to show up and pass out the toys I pre purchased. I was thankful when he told me in advance he had a big red velvet bag to place them in. So right when he arrives, he immediately turns it "on!" Bells jingled when he walked in the door and the children's (and adults) faces lit up. Then he went to the fire place and told all the kids to gather round and he started to tell a story, The Night Before Christmas. I didn't have to give him any direction. Then he noticed where I had a chair set up for pictures and he directed everyone over there. He even grabbed the candy caned I had laid out and handed them to the kids who sat on his lap (along with the toy in his bag). He just made it easy and effortless and he really made the party. I could not be happier and would recommend him to anyone and everyone!" – Lizzie, Large Family Christmas Party Dallas, TX



"We had an amazing time working with you!! The end result was amazing and we couldn't have been more pleased!! We will definitely be calling you in the future!" – Video Production Keystone Church
"The old saying 'you get what you pay for' is true with Santa Allen!  After having other cheaper Professional Santa Clauses in the past and been disappointed year after year, we decided try Santa Allen, whom we had heard was amazing from a good friend in the entertainment industry. Well we could not be happier with our decision.  Santa Allen is a true professional! Just like everyone on his website says, he is a great, amazing, unbelievable, terrific, realistic, gentle, etc, etc, etc!!  His suit is perfect, and his beard is the most realistic and full beard I have ever seen.  I heard the photographer ask him how long it took him to grow his real beard! He is an entertainer not just a Santa that will sit for pictures (though he does that too, and they came out great).  He is worth the price and so much more.  Every single parent came up to me and told me how impressed they were with Santa Allen, he made me look good!   We have already booked him for the next 2 years.  Santa Allen is the real deal and I think he may actually be the Real Santa Claus! …. If you are not sure about hiring the best Santa Claus in Dallas, Fort Worth, call me!"  -Tammy Fort Worth, Texas
Click here to Hire Santa Claus


"Santa Allen was awesome! We laughed and we cried watching him with my granddaughter and she with him. I was not expecting such an excellent experience. I would use him time after time and would recommend him to anyone. Words cannot explain how well he did, you had to see him in action. Absolutely the best I have ever known. He made my Christmas and you always her Christmas is not Christmas until you see it in the eyes of a child, and I saw that Saturday night thanks to Santa Claus Allen! What a feeling." – Dawn, Grandmother, Rockwall, TX
"Hello Santa Allen, It was a pleasure to have met you.  You were such a gracious Santa for our community's annual Lighted Christmas Parade.  Your joyous and calming demeanor were in stark contrast to some of our past Santas.  I was very impressed with you and the pleasurable experienced by the parents and children during the event.  The fact that you remained available until the last child came by to see you speaks well of your devotion to the big guy. Thanks for spreading the joy of Christmas in our community. Have a great holiday season." -Mayor Pratt, City of Granbury
"I came with my daughter to have my grandson's picture made the Saturday morning of Santa pictures.  I just wanted to say Santa was GREAT!  While there were photo equipment issues he came around and talked to the kids and then came and told them the story of the Night Before Christmas and he was so animated and did a spectacular job with the story. Then he taught them the Santa  HO HO HO! "  – Pictures with Santa event Dallas
"Just wanted you all to know how impressed everyone was with Santa Allen!" – Southlake, TX
"YOU Santa Allen, were amazing to work with!! Made my job crazy easy!  The kids all had such an amazing time, thank you so much!" – Braly Photography Studio


"Santa Claus Allen brings the spirit of the holiday season with him wherever he goes. He was a great success at my retail industry event. Everyone got into the holiday spirit thanks to Santa. Santa Allen made sure his performance met the goals and vision planned for the event. You can't miss with Santa Claus Allen at your holiday event" – Cindy, SMART Jewelry Tradeshow, Gaylord Texan
Click here to Hire Santa Claus
"Everyone Loved You!" – Fort Worth Family Christmas Party
"The kids had a blast.  Thank you so much!! You were a hit!" – Ashley Dallas, Texas Home Visit
"one of my friends put a picture of you and her son on Facebook and someone commented, "Whoah! That's a great looking Santa!" -Keller Home Visit
"Thank you so much for coming to our party!  You are a terrific Santa–very gentle and good with the young set.  I especially appreciate the time you took with the babies and toddlers. Everyone really appreciated your patience with the kids and your willingness to visit with the adults, too!" – Dallas Christmas party
"Oh, Santa Allen was so fantastic!  The kids were SHOCKED and had a wonderful time. They have not stopped talking about it. Thank you!!" – Home visit Keller, TX
"I wanted to let you know what an awesome job you did at the party!!!  Everyone was talking about how great you were and the next day my younger son Alex said. "Last year wasn't the REAL Santa but last night it was!"  He is 7 and starting to ask questions so that was awesome that he felt that way about you!!!  Thank you so much and we will definitely book you again for next year's party!!!" – Polar Express Christmas Party, Mira Vista, Fort Worth, Texas
"We received all positive comments about your visit to our Christmas party on December 9th!  Specifically, the parents commented on your gentle nature with the young age group.  One mother who had previously taken her daughter to visit a few Santas stated you were the first Santa her daughter received warmly.    And several of the parents expressed a strong interest in booking you for next year's party!  Thank you again for the wonderful job you did with our precious little ones.  Your very authentic Santa persona made the night quite special for both the kiddos and the adults!" – Playgroup Christmas Party, Irving, Texas
Click here to Hire Santa Claus or call 817-601-5666
"I have had a Santa Event every year at my studio since 2006. This is the first year I worked with Santa Allen and I will definitely hire him again!!! He is so amazing with the kids. Each child has a 15 minute block of time with Santa while I capture this sweet time through photography. Santa Allen is extremely experienced with posing and so easy to work with. Little to no direction from me on what to do. The kids, and parents, loved him!!!" – Heritage Studios
Reviews for Santa Claus Allen


"Thank you so much! We had a lot of compliments on you. Many people approached me that night, and even the next day at another event, to tell me how GREAT you were. We'd love to use you again next year…I'll be contacting you. We may want to do a separate "pictures with Santa" type event next year as well."
– Toyia, Carrollton Parks and Recreation
"You were wonderful Santa Allen! I will definitely pass your contact info to anyone looking for a great Santa. I only wish you were in California where my granddaughters are…I have put your info in my contacts for next year!"
– Norma, Solera Inc., Westlake, TX
Click here to Hire Santa Claus or call 817-601-5666


Testimonials for Santa Claus Allen
"We are thinking about next year having Santa Claus Allen come at the beginning of our event. You were the first Santa we have had who provided "specific Santa time" for each child, the children enjoyed it immensely. You did a marvelous job with the story. The pictures came out great…Overall, I would say it was a great experience and to say thank you for being our Santa Claus and making our event such a great success. You truly do make a Merry and Beautiful Santa Claus!" – Schelly, Fort Worth
"Thank you all for you help in making this year's Annual Christmas Tree Lighting event so successful!  The weather cooperated, we had a full house and the feedback I have been receiving is nothing but positive! Thank you again and I look forward to working with you again on future events!  If you ever need another reference feel free to give my name out!" – Tiffany, City of Allen Special Event Coordinator


"Santa Allen is the BEST Santa in Texas…I should know…I work with many Santa Clauses!
I am Mrs. Claus Dallas and it has been my honor to work with Santa Allen as his "Mrs." now for several Years.
No matter the age or social setting in which he finds himself, he is able to charm every audience. He is an entertainer with high energy, natural charisma, and is always interactive. I have witnessed his ability to win over the most frantic or shy child, but always with a gentle approach that is never pushy.
When he tells "The Night Before Christmas", there is not a creature stirring….All eyes and ears are captivated by his traditional storytelling.
What more can I say about Santa Allen?
He is my fellow entertainer and my FRIEND.
As Santa, he has stolen my heart?
And he will steal yours as well, if given the chance.
There is no comparison when it comes to his professionalism, authenticity, and genuine jolly persona. He is the REAL thing."
Always in the Christmas Spirit,
Darla Bicknell-"Mrs Claus Dallas"
EPIC Kids Owner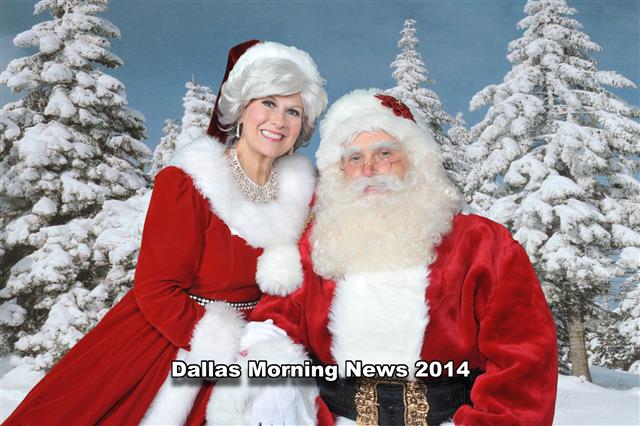 Click here to Hire Santa Claus or call 817-601-5666
Real bearded Santa, best Santa in Dallas, hire Santa