Hire or Rent a Real Bearded Santa Claus For Christmas or Party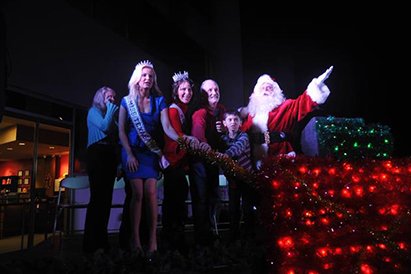 This holiday season, you owe it to yourself to create magic for friends, family, and coworkers. Watch as everyone's eyes light up with joy as the most realistic bearded Santa Claus steps forth. When you rent a Santa Claus, you are helping create memories that will last a lifetime – both for your children and for yourself. Besides the pictures, children especially will look back fondly at this time in their life.
Hire a Santa Claus for Christmas or Party
If you want to create a memorable holiday season, rent a Santa Claus for Christmas. You could hang stockings and lights from the tree, or you could hire Santa for a party. Or, do both. Everyone loves the holiday season. Why not take the entire party one step further!
Rent a Real Bearded Santa Claus
It is time to bring Santa Claus to life this holiday season. When you rent a Santa Claus, you're investing in more than an entertainer. You are ensuring that everyone attending your party or event comes away with a newfound sense of wonder and amazement at the holiday season. True joy can be had this year by renting a Santa Claus!
About Santa Allen
Unlike other Santa Claus performers, Santa Allen is comfortable in any environment. He speaks equally with children, teenagers, and adults of any age. With adults, he'll ensure you feel young once more. With children, he'll bring a sense of wonder and joy to the entire room.
Why We Are the Best
Nothing can beat the fun and entertainment of a real bearded Santa Claus this Christmas. With a genuine beard made of real hair, a charismatic attitude, and an unflinching spirit for the holidays, Santa Allen is the number one choice when it comes to renting a Santa.
Call now at (817) 601-5666. Hurry, though, because spots are filling up quick!