Santa Claus Allen Signs with Hire Santa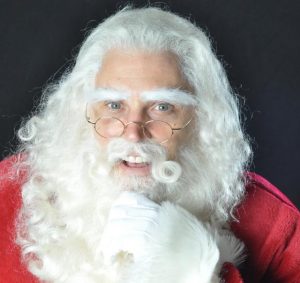 Dallas November, 2018 – Entertainer/model/actor, Mitch Allen, "Santa Allen", recently signed with HireSanta, LLC a full-service talent agency specializing in Santa Claus entertainment.
"Mitch is the best  Santa Claus in the Dallas area if not the Southern US and beyond, so he is a natural fit with us," said Hire Santa, "There are not many professionals that can walk in and be Santa, in person, in print, on stage, and on film; and Mitch fits the bill with a great look, amazing knowledge of the character, and a passion for the role.  I'm looking forward to representing him and seeing the scope of his work expand."
Considered one of the best in the industry, HireSanta is know for representing the highest quality talent throughout the North America
"Hire Santa is the best agency in Dallas and I knew that I needed to be represented by her the moment I spoke with her," said Allen.  "Her reputation for excellence combined with her ability to understand my passion for the role of Santa Claus make signing with Linda an easy choice.   Their reach and contacts in Los Angeles and throughout the country are an added bonus. "
To find out more about Mitch and his latest projects, visit www.SantaAllen.com.
To book Mitch for an appearance;  print, TV or film production, contact www.HireSanta.com ; if you would like to book Santa Allen for an appearance please call him directly, 817-601-5666 .
About Mitch Allen, "Santa Allen":  Mitch Allen is a professional Santa Claus entertainer/actor with numerous appearances throughout the Dallas, Fort Worth area, with notable work for Radio Shack, Ask.com, Toys for Tots, Make a Wish, Pappas Bros., and the Cities of Dallas, Allen, Carrolton, Granbury, among others. If you are looking for a Santa Claus in Asia or China, please visit Santa Claus in China.  You can also learn about Mitch Allen and Hire Santa appearing on Shark Tank by visiting https://www.hiresanta.com/shark-tank/