Santa Claus Photos
Santa Claus is available throughout the year for photo shoots for print advertising & other modeling work and will travel to most major cities as needed. If you are looking for Santa Claus pictures of a traditional Santa to help with print advertising or promotional media, contact Santa Claus Allen to schedule. Below are some images of Santa Claus Allen over the last couple of years.
Do you have your own studio or have access to a studio in the Dallas/Fort Worth or surrounding areas?
Invite Santa Claus to your photography studio for a day or more in the fall and offer your clients a unique and personalized Santa Claus service for the holiday season. By sending emails to your database in the late summer and in the fall you can create holiday tradition for your clients that will increase your sales and customer loyalty. These appointments can combine posed individual, family portraits, & Christmas cards with candid pictures of children with Santa Allen as they talk about their wish lists and ask questions. These natural pictures are often the ones that are cherished forever.
Call 817-601-5666 or email Santa@SantaAllen.com to schedule a pictures with Santa Claus Allen event today!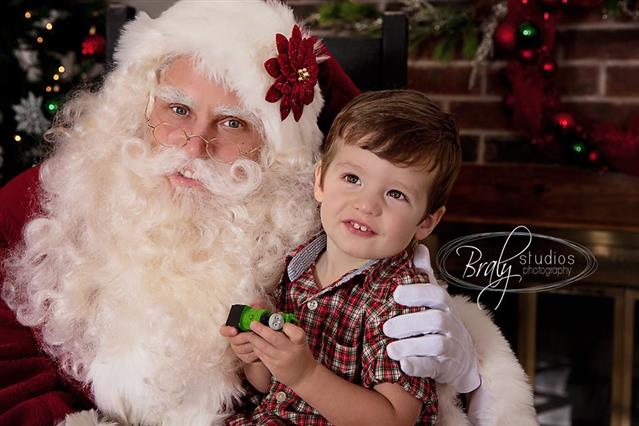 Santa Allen has lots of experience doing photo shoots in a studio and on location.  He can help make the perfect Christmas Card or help associate your company with Christmas.


Young and old alike adore Santa Claus Allen.  His authentic appearance and genuine personality win over everyone he comes in contact with.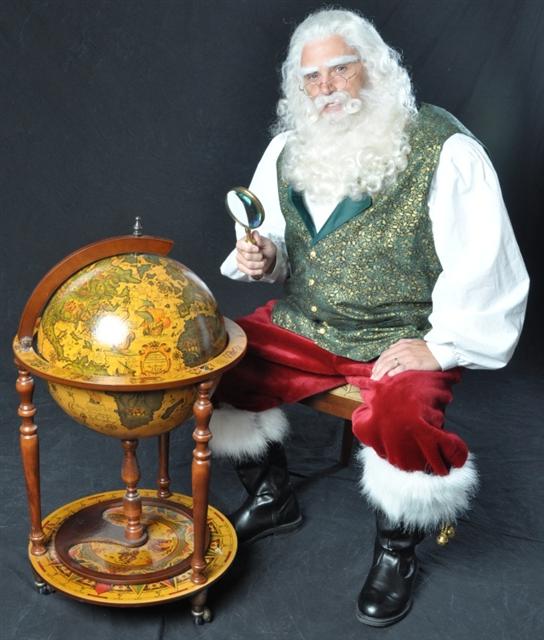 Having several looks, from the traditional Santa Claus suit to a casual, but still great looking, causal Santa look, Santa Claus Allen can changes looks to fit your vision.


County Clubs want their members to have the very best Santa Claus experience available.  That is why this real Santa is booked almost every Saturday and Sunday morning in December.  He appears at more Country Club breakfast with Santa than any other Santa Claus in the Dallas Fort Worth area.  If you want to see if he can make your members just as happy, contact him today at 817-601-5666.




























Done correctly, you may be able to create valuable PR by announcing the event to the local press. Even create a themed event, 'Christmas in November' or 'Santa's in Town.' Complete the package with hot chocolate, cookies and Christmas music in the background.


Large community events require a Santa Claus entertainer that is skilled at being in front of huge crowds as well as talking with small children.  Santa Allen is the only Santa Claus performer that has appeared for cities from Granbury to Allen, Dallas to Southlake, Carrolton to Fort Worth.  He is a wonderful master of ceremonies for Christmas Tree Lightings and will bring the Season to Life for all of your residents.



A gentle touch and the quite voice of Santa Claus Allen help him to connect with children.  He love to listen to the hopes and dreams of children and spread the love of the Season.  This real bearded Santa Claus takes the time to talk with each child and get great pictures that will remind parents and children of meeting the Real Santa Claus.



Full of life, Santa Claus is energetic and lively, making children smile and laugh with stories from the North Pole.  Performing as the Real Santa Claus in Dallas, Fort Worth and throughout Texas during late November and December.  But if you need a Santa Claus actor for print or video work Santa Claus Allen does travel throughout the US, Mexico and Canada and has international references as needed.
Contact Santa today to schedule a day in fall for your photography studio. Once a day is scheduled, Santa Allen can meet when needed to create sample images to be used in marketing.
Santa Claus Allen is available for community events in and around the North Texas Area. These cities include, but are not limited to:
– Dallas
– Fort Worth
– Southlake, Texas
– Grapevine
– Keller
– Highland Park
– Westlake, Texas
– Denton
– Benbrook
– Plano
– Lewisville
– Austin
– Abilene
– Houston
Baby's first Santa Picture – Santa Allen is know for his gentleness and special gift in communicating with small children. He has gotten many a reluctant child to sit and interact with Santa Claus.  Some of his favorite pictures are Baby's first Santa picture.  Below are some of them.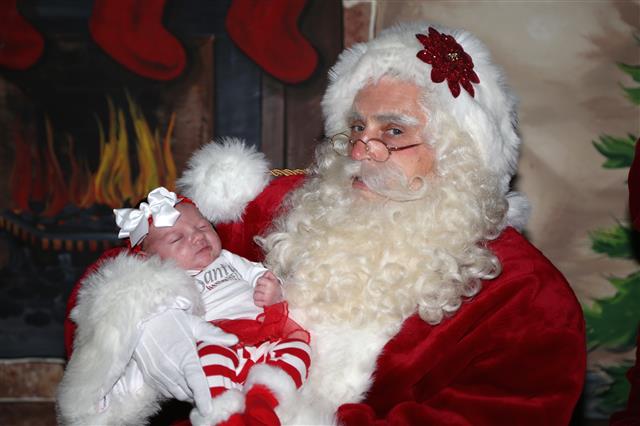 Call 817-601-5666 or email Santa@SantaAllen.com to schedule a pictures with Santa Claus Allen event today!


Are looking for the best real bearded Santa Claus in Dallas, Fort Worth, or an authentic Santa Claus entertainer for your Christmas party?  If so Santa Claus Allen is the one you need to contact.  He will make you a believer again.