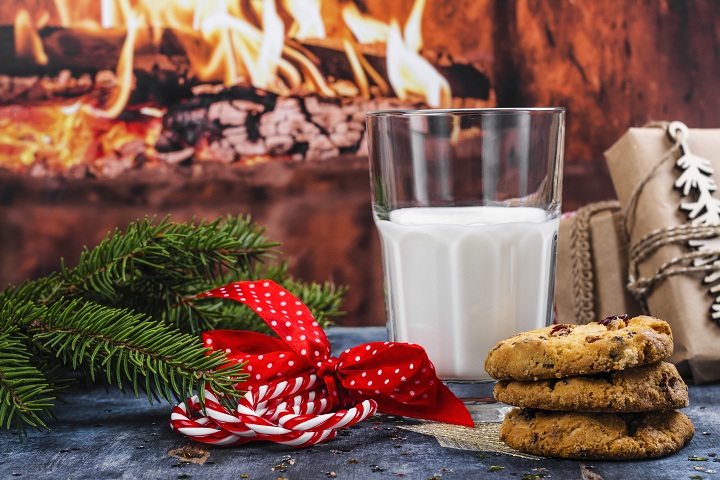 When most people think about treats for Santa Claus, they immediately conjure images of chocolate chip cookies with a cold glass of milk on the side. It's the Christmas staple. However, Santa Claus is a snack lover, just like you or me. He enjoys fantastic treats, filled with goodies and sweets, for the holiday season. At home, you can bake, whip-up, and craft imaginative treats that Santa Claus is sure to adore
Christmas Treats for Santa Claus

When it comes to baking up a few treats for Santa's long night of delivering presents, you can get really inventive. Bring along the kids, put on the apron, and let's get creative. Here are a few treat ideas that are sure to put a smile on everyone's faces!

Christmas Tree Brownie Bites – Brownie bites are a fantastic treat, but with frosting pipe, you can create miniature Christmas trees on top of each brownie, then decorate them with your favorite chocolate candies.
Holiday Cookies – Ditch the old-school chocolate chip cookies for something more imaginative. Put a spin on your cookie skills with decorative holiday cookies, shaped like candy canes, reindeer, or even Santa Claus himself.
Blondie Brownies – Blondie brownies are an exceptional treat. They are similar to brownies but with more of a cookie flavor. You can fill each brownie with holiday-colored candies for that extra special touch.
Eggnog Cookies – Cookies are surely Santa's favorite treat of all. Mix it up this holiday season with eggnog cookies. Each one is loaded with the traditional flavor of eggnog.
Of course, Santa Claus isn't alone on his round-the-world trip to deliver presents. Be sure to leave out a few fruits or vegetables for the reindeer, who need all the fuel they can get for flying.

This Christmas, make the holiday season extra special with a real bearded Santa Claus from Santa Allen. Schedule the best performer imaginable for your holiday party by calling (817) 601-5666!