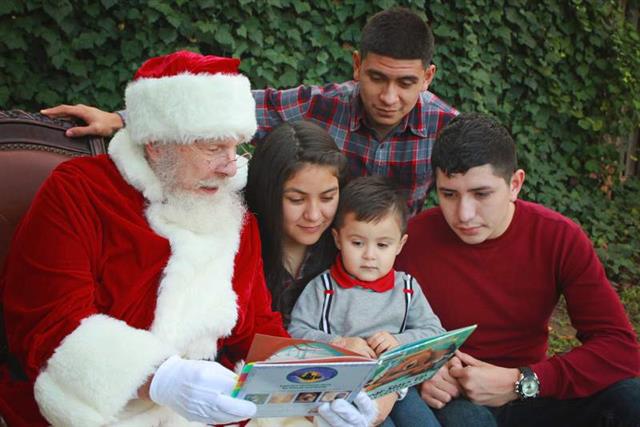 Every entertainer donning the Santa Claus costume is unique. You can save yourself quite a bit of money by hiring an amateur to do the job, but if  you want to pay less, don't expect to receive the top performance, props, or acting. Or, you could find the best Santa Claus near you. The one who has the authentic getup, with a real beard and belly, and the best props on the market. That's the Santa Claus you want showing up to your next party or corporate event.
Santa Claus' Rates
The rates for a professional Santa Claus can vary greatly depending on the entertainer, location, date, and the length of the event. You can expect a higher price for the best entertainer on the weekends, Christmas Eve and on Christmas Day.
Typically, Santa Claus impersonators are paid by the hour. However, some offer packages for specific events, such as birthday parties, that make hiring the right person more affordable. But if you need to retain an entertainer for longer than initially agreed upon, there is usually an extra fee tacked on for the additional time. The Santa Claus impersonator will explain all of this, though.
Additional Factors
There are additional factors that play a role in the total cost of hiring the best Santa Claus. For instance, if you want your chosen Santa Claus to have a background check and insurance, it will likely drive up the price a bit.
Furthermore, many Santa Claus entertainers offer additional services that can be tacked on. These include items such as stories, singing, photoshoots, etc.
Here at Santa Allen, we're upfront and honest with our pricing. You'll know what you're paying as soon as possible. To schedule with an entertainer, contact Santa Allen at 817-601-5666!