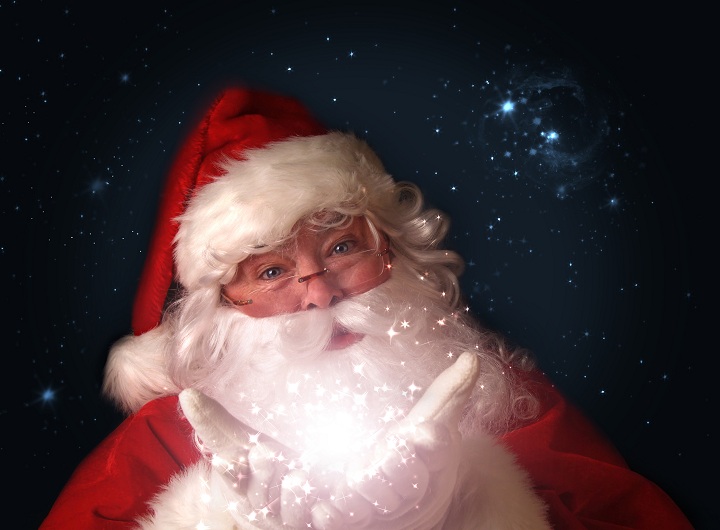 With Christmas right around the corner, you've got your work cut out for you. You're planning what treats to bake, which wishlist items to purchase, and where to get the perfect Santa Claus entertainer for your big bash. But hiring a Santa Claus isn't as easy as point and click. To ensure your visit from Santa Claus meets all your expectations, check out our advice below.
What to Expect from Your Visit
Every situation is different. If you're throwing a party at your house, your home visit will be completely unique to, say, your neighbor's or your coworker's visit.
For the most part, here's what you can expect:
A unique, eye-catching entrance from Santa Claus himself
A meet and greet with everyone in attendance—especially the children
Photo opportunities for families and the kids
Time for each child on Santa's lap
Questions and answers with Santa
Performances such as storytelling, reading, or even caroling
Handing out gifts
A magical goodbye and exit from the performer
As we said, though, your visit may be unique. You may want Santa's Q&A session, for example, to be reduced to a few minutes while you focus on gift-giving.
Before Santa Claus' Arrival
Before your requested performer arrives, here are some key points to remember:
Talk to Them – It's important to remember that this is not Santa's first event or party. They may even have a few tips and ideas to help you throw the best bash yet.
Share Details – If your performer must know how many people are in attendance or the age group, let them know beforehand. Key details can really help them tailor their performance.
Allow Entrance – This is a big one that people often forgot. If you live in a gated community or have a unique entrance planned, make sure Santa can get in without a hitch.
Take this holiday season to the next level with an authentic Santa Claus performer near you. Call Santa Allen at 817-601-5666 today!