#1 Santa Claus for Hire in Texas
Santa Claus Allen is a Texas based professional Santa Claus that can appear throughout the US and all year round. Find the perfect Santa Claus for your Christmas event today by contacting Santa Allen and checking his availability. During the last couple of months each year, Santa Claus gets extremely busy and his schedule fills up with appearances all over Texas, so please email him as soon as possible to have him Bring the Season to Life at your Holiday party.
Where to find the very best Santa Claus in Dallas?  Santa Allen is widely considered the Best Santa in Dallas.  He appears at community events, corporate Christmas parties, print and video advertisements, and select home visits throughout Dallas.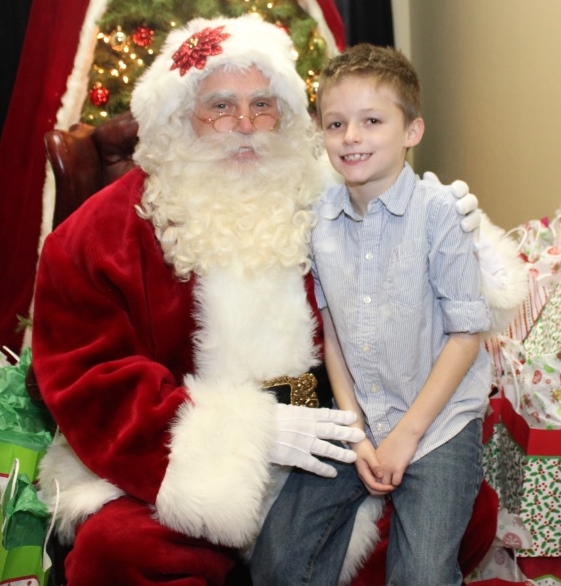 Who is the best Santa Claus in DFW?  Santa Claus Allen has been named Family and Children Entertainer of the Year as well as 'Santa Claus of the Year' multiple times.  If you need an amazing Santa Claus in DFW call 817-601-5666 to check if he is available.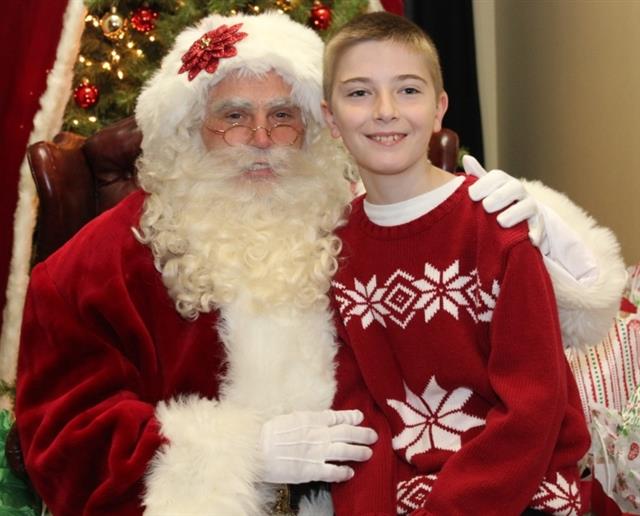 Fort Worth's Best Santa Claus is Santa Claus Allen. Here is what a recent client had to say "Santa Allen Wowed not only my guests and employees, but also me!  He is a professional and not only looks great, but I thought he was the Real Santa!".
Call 817-601-5666 to check on the availability of Santa Allen.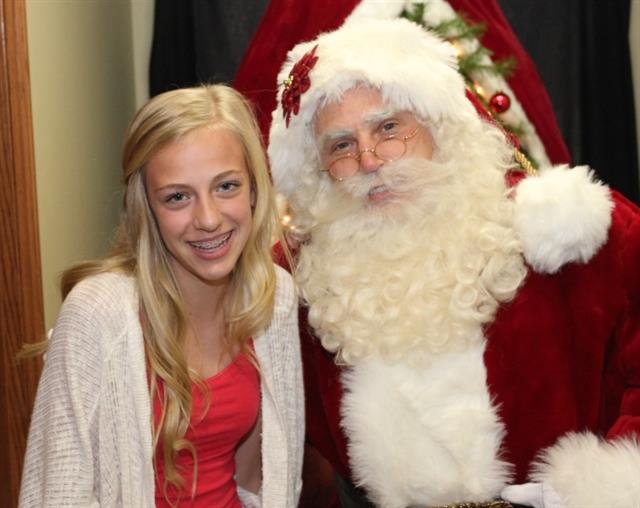 Real Bearded Santa Claus in Texas
---
Santa Claus is more than a real beard and large belly full of joy. A realistic Santa Claus in Texas must be experienced, accommodating, and able to bring life to the party. Santa Allen is that Santa Claus. With decades of experience here in Texas, Santa Allen can meet your needs and fulfill your dreams year-round. Whether you're hosting a holiday party at the office, a mall meet-and-greet, or an intimate family party at home, Santa Allen is the top choice for a real Santa Claus in Texas.
Santa Allen is comfortable with both children and adults. As an adult, you'll remember your childhood and feeling young on Christmas morning. As a child, the moment will be too special to forget for years to come!
Experienced Santa Claus Texas
---
This holiday season, whether you're hosting an intimate party or shooting a commercial, you need a qualified Santa Claus in Texas. Your average entertainer cannot bring life to the party, or spread holiday cheer and magic, like a real bearded Santa Claus. With decades of experience, Santa Allen can elevate your project, party, or event to the next level. You'll be the talk of the town for hosting such an awesome get-together!
Over the years, Santa Allen has appeared in numerous video productions and print advertisements. He is often confused for the real Santa Claus by children across the country. It's all in the beard and his mannerisms. You see, Santa Allen uses the same techniques as Hollywood and Broadway to apply his beard and costumes. That's right; you can customize the appearance of your Santa. Whether you want a shorter beard or a 6-foot, real-hair beard to make everything more astounding, we can make it work!
Find a Texas Santa Claus
---
There are many Santa Clauses to choose from in Texas and Oklahoma, make sure to look for one that has the experience and appearance that you looking for. From the thick, plush red suit and great beard to the real Santa Claus boots, Santa Claus Allen will help make your Texas Christmas event special. He can read stories, hand out presents to kids young and old, and of course pose for pictures. Telling Santa what they want for Christmas and pictures with Santa Claus are one of the things that children look forward to most each holiday season. Santa Allen will take the time with each person to get the photos that you want.
Hire Santa For Party
Children positively adore Santa Claus. Every child can look to him each year for joy, entertainment, and, of course, the presents. Presents are definitely one of the primary reasons why so many kids love Santa Claus. However, this larger-than-life figure is more real than most people think. Right here, at Santa Allen, we have real bearded Santa Claus performers who would make you question whether the myth is true or not. With a few moments of your time, you can schedule an authentic Santa Claus for your upcoming party.
Whether you are hosting a holiday party, birthday party, or perhaps a corporate event, a visit from an authentic Santa Claus can make a world of difference. Everyone in attendance will remember the event, as Santa will bring a smile to their face. With hilarious jokes, fantastic stories, and memories to be shared, now is the time to hire Santa Claus!
Home Visit from Santa
Each year, children impatiently await the arrival of Santa Claus. Kids line up in the mall and around the block waiting for the short opportunity to sit on Santa's lap. Then, all their dreams and wishes come pouring out in the form of gifts for the holidays. But what if Santa Claus could visit at any time throughout the year? Sounds too good to be true, right? Well, that's where you would be wrong, because Santa Claus is available for home visits in Texas!
Here at Santa Allen, we work with parents to schedule home visits from Santa Claus year-round. Our realistic, real-bearded Santa Claus is available to impress children and make their entire year a special one. Schedule a home visit with Santa Claus by reaching out today. We're happy to make dreams come true. It takes just one phone call to get started.
Texas Cities Served by Santa Claus Allen
---
Dallas, Fort Worth, Southlake, Colleyville, Arlington, Houston, Austin, San Antonio, Abiliene, Lubbock, Midland, Plano, Frisco, and any city between.
Also see:
Rent Genuine Santa Clause
Texas Santa Claus for hire
Dallas Santa Claus Find a Dallas Texas Santa Claus for your Christmas event
Fort Worth Santa for Hire – Professional Santa Claus Allen will WOW your guests in and around Fort Worth, Texas
Professional Santa Claus